Welcome to Marbury Middle School
The mission of Marbury Middle Schools is to provide a child-centered environment that cultivates character, fosters academic excellence, and embraces diversity. District families, community, and staff join as partners to develop creative, exemplary learners with the skills and enthusiasm to contribute to a constantly changing global society.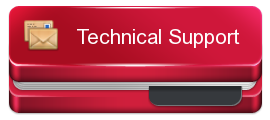 Are you having technical issues at home?
Do you need help or have questions about how to do something?
We are here to help. Use the link to the left to contact support.
PLEASE make sure you enter a valid email address so we are able to respond.
Also make sure you are contacting your child's teachers first.
1) T

he

Google

Classroom

students utiliz
e at MMS is an ACBOE managed application. Students must be logged into their domain issued account to be able to access classes through Google Classroom.
2) Check to make sure you are using the correct username (we have multiple students across the district with the same names) and did you include the @acboe.net with your name. The majority of student account usernames are first.last name@acboe.net. If you have trouble logging in please contact your child's homeroom teacher via email
(go to Faculty and click on his/her picture. Then click on "CONTACT".)
.
3) Make sure you are using ACS (all CAPS) in front of your student number...passwords are case sensitive.
4) If your student number is only 4 digits long, you will need to add a zero to the end
5) Students should never reset passwords or change their name. This only adds to the number of issues and passwords needing to be reset over and over. These accounts follow students from school to school within our district and will be used by multiple teachers as they progress through their education in Autauga County. This login information should remain consistent.
6) Students should protect their login information, never ​save passwords to a computer, and log-out when they complete their assignments both at school and home.
Please check Google Classroom for up to date information on assignments. If you need help with using Google classroom, use the links below...
Google Classroom Tutorial
Google Classroom on Smartphone and Androids
Google Classroom on Laptops or Desktops

1.Starting the week of April 6th through April 9th MMS will be open from 8 AM to 12 PM daily for students to gather their assigned textbooks and personal items from their locker. Band students may also pick up their instruments from 8 until 10 on the mornings of April 6th and Tuesday, April 7th.
2. Online assignments will be posted to Google Classroom and the Teacher's MMS Website starting April 6th. Hard copies will be made available for those students that do not have online access. If your student needs their Google Classroom Access Information they can contact their Homeroom Teacher by phone or through teacher email contact information on the MMS website. Additionally, those students that do not have internet and need to pick up a work packet can do so when they come to get their other items. We appreciate your patients and support as we transition into online learning.
3. For those students that are in good standing and have completed their paper packet, you may place your packet in the Drop Box in front of the school between 8am & 12 pm Monday through Friday. Be sure to label it with your name and the name of your core teachers.
4. All work assignments (whether online or paper packets) are to be completed by May 15th.

5. Textbook collection will begin on May 11th and continue until May 22nd. Any textbooks that have been left in student lockers should remain in their lockers. We are only collecting textbooks that students have taken home. Please follow the drop off schedule when returning books in order to help maintain social distancing guidelines:
Monday through Friday May 11-15
Monday through Thursday May 18-21
6th grade 9am to 10am
7th grade 10am to 11am
8th grade 11am to 12pm
Using the guidance from the ALSDE LEA Continuity Plan, the 3rd 9 week grades are final and completed for the year. Additional grades are not calculated. Please read the information below:

· Students in good standing will complete assignments for the purpose of enrichment and to prevent possible regression. Assignments will be graded and teachers will be providing feedback. Grades will not be posted into INOW. At this time, we are NOT releasing averages.

· Students who have not met grade requirements (NOT PASSING): These students will be contacted and treated as MMS credit recovery (Credit through Completion of Instruction). In accordance with ALSDE guidelines, teachers will work more extensively with these students over the next two months.
Want to have a virtual signing party? Check this out then
Need a good book to read while we are out? Check out this link for available e-content books available to read.
**Important**
Please review the County Policy on Medication found here
______________________________________________________________________________________________________
Sign up for important updates from MMS. Get information for Marbury Middle School right on your phone—not on handouts. Weekly reminders will be sent out with upcoming events or activities.
Text the message @6reminds to the number 81010. If you're having trouble with 81010, try texting @6reminds (251) 272-8575.
Sign up based on your child's grade level. You will only need to sign up for one since all will get the same messages. We are limited to 150 users per group so please only sign up once.
6th grade Parents - @6reminds
7th grade Parents - @7reminds
8th grade Parents - @8reminds
Students only - @stureminds
Don't have a mobile phone? Go to rmd.at/marburyms on a desktop computer to sign up for email notifications

Link to the State Report Card


School News
---