8th Grade English Teacher
Courses Taught:
English/Language Arts 8 & Career Exploration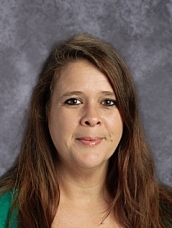 Education: I received my Bachelor of Science degree in secondary education from Auburn University Montgomery in 2000. I graduated suma cum laude and received the Chancellor's Award for the School of Education December of 2000.
Experience: I began teaching at Marbury School in 2001. Since, I have enjoyed twenty years of teaching at this location. I have taught English and Drama to students in all grades from seventh through twelfth.
Bio: I am originally from Tuscaloosa, Alabama. I have been married to my husband, Dewayne, for twenty-seven years. We have two daughters. My oldest daughter, Jessica, is married and expecting her first child in January 2021. My second daughter, Claudia, was born in April 2011, and she is starting fourth grade this school year. I enjoy reading, needlepoint, and spending the day at the beach.