Courses Taught:
6th Grade Earth Science
6th Grade STEM Elective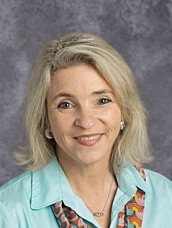 Sign-up for SHACKELFORD SCIENCE REMIND
Code: Text @bg23b7 to 81010
For Current Lesson Plans/Online Learning:
Log in at acboe.schoology.com
WHEN USING A MMS DEVICE, YOU MUST 1ST LOG IN USING YOUR School email CREDENTIALS:
To Log on to School Device:
User name: school email
Password: Everything before the @ in your school email
THEN:
ACCESS LINKS through CLEVER
Click on Clever in ACBOE Bookmarks folder
User name: School email
Password: Birthdate (Ex: 8/3/2010 or 12/10/2010 NO zeros when there is a single digit.
EDUCATION
Master of Education 2022 University of Alabama in Birmingham
Class A Teaching Certificate Cum Laude
Bachelor of Science Elementary and Early Childhood Education
Auburn University Montgomery

Class B Teaching Certificate: Highly Qualified Magna Cum Laude

EDUCATIONAL
PHILOSOPHY

Our schools contain our community's most valuable resources. As an educator, I feel implored to nurture and facilitate the development of children cognitively, emotionally, socially, and physically to their fullest God-given potential. This requires caring and competent teachers who understand teaching methodology and child development, while allowing for individual
differences.
WORK EXPERIENCE

Autauga County Board of Education August 2015 — Present
Autauga Academy August 2008 — May 2015
Autauga County Board of Education August 1992 — May 1996
Opelika City Schools August 1990 — May 1991
Teacher, Fifth Grade, Prattville Intermediate School
Teacher, Sixth Grade, Marbury Middle School
Librarian/Elementary Remediation/Elementary Computer, Autauga Academy
Teacher, Kindergarten, Prattville Kindergarten School
Teacher, Kindergarten, Carver Primary School